What if you could ditch your fears, slay your biggest goals this year and design a life you love in the process?
Whether it's discovering your purpose, fulfilling your potential, making a positive impact, or simply creating a beautiful, more meaningful life for yourself —you can do it.
YOU have the power to create a life you love.
But it all starts with setting the right goals to get you there...
---
Hey love, does any of this sound familiar?
Always Procrastinating: You're making major plans to improve your life, but fear and self doubt steal your drive.
Craving guidance: You're ready to conquer those major goals of yours, but you have no idea what the next step is or where to go from here. You need someone there to hold your hand across the finish line.
Don't know where or how to start: You're a go-getter by heart, but your lack of direction is holding you back. You want to improve your life but you don't know where to start.
Longing for a fulfilling life: You're life looks great on the outside, but you know that you were meant for so much more. You want to ditch mediocrity and do something that matters.
Lost, confused, stuck: You're sick of being stuck where you are and feeling lost. You're eager to build a better, more fulfilling life for yourself, but you need some guidance to help get you there.
---
Did you nod your head to any of that?
Thankfully, you're in the right place.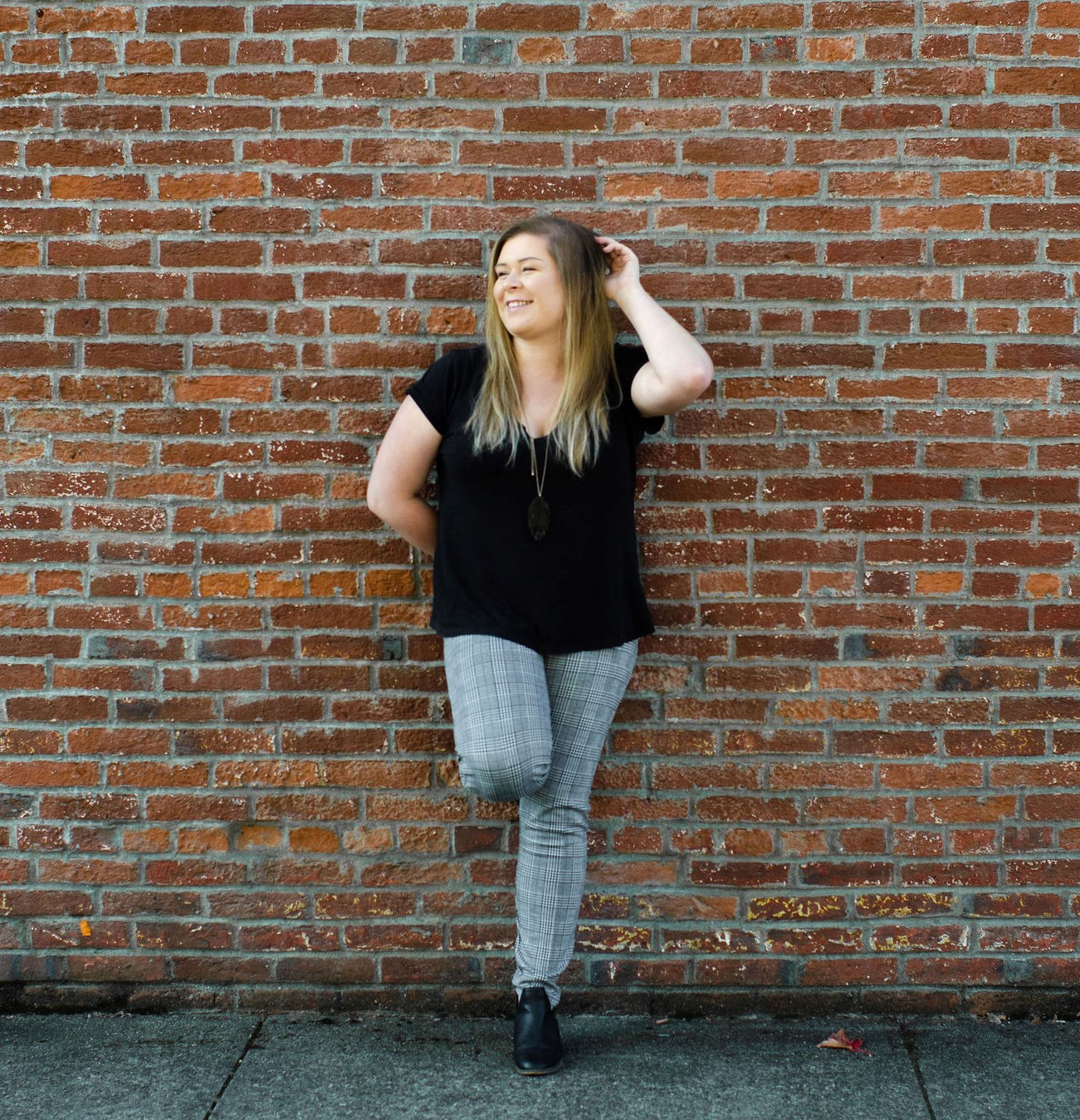 Now, imagine how it would feel if you could...

Live a successful life on your your terms, aligned with your values and purpose.
Feel confident that you can follow through on your plans, even when you feel unmotivated.
Ditch limiting beliefs and bad habits so you can grow into the best version of yourself possible.
Show up for yourself in every area of your life and handle time management like a boss.
Slay your biggest goals and craft a better life for yourself in the process.
---
Introducing: Goal Getter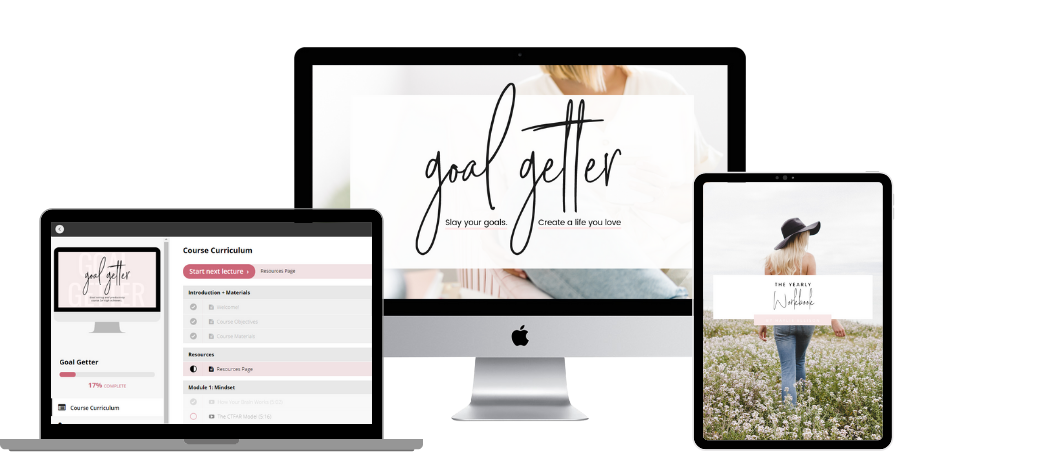 Goal Getter is my complete step-by-step system for digging your biggest goals this year with confidence.

Going beyond your typical goal setting course, Goal Getter not only teaches you the strategies for setting and achieving goals like a boss, but you'll also learn how to manage your mindset, how to overcome procrastination, how to create healthy habits, how to become a productivity machine and much more.
Designed specifically for a whip-smart, high achiever like you, Goal Getter will change your life one goal at a time. And with me to guide you through the process, it's never been easier to become the best version of yourself that you can be.
Here's just some of what you'll learn inside…
✔ How to follow through with your plans and stay motivated even when you've been thrown off track, feel unmotivated or hit a setback.
✔ How to uncover beliefs that block your progress and replace them with new ones that move you closer to living a life you love.
✔ The exact formula to set impossibly huge goals and actually achieve them without the overwhelm or fear.